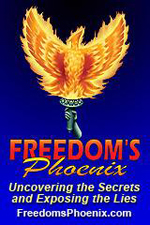 ---
<! = = = Notices > Notice: IMPORTANT INFORMATION
Please Read!

---
Notice: NEW LOCATION & TIME!
Brother's Family Restaurant
8466 W. Peoria Ave., Ste 1
Peoria, AZ 85345
(623) 979-1077

---
<! = = = Next Meeting > Meeting:
Our Next Meeting: September 25, 2021
Time: 11:00 AM to 2:00 PM
Breakfast/Brunch: 11:00 AM - Noon
Program: Noon - 2:00 PM
Speaker:
Partick Wood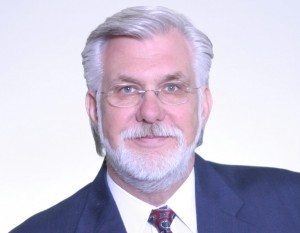 Citizens for Free Speech
Technocracy News
<! Freedom's Phoenix Article - soon

---
Biography
Patrick Wood
Patrick Wood is a leading and critical expert on Sustainable Development, Green Economy, Agenda 21, 2030 Agenda and historic Technocracy.
He is the author of Technocracy Rising: The Trojan Horse of Global Transformation (2015) and co-author of Trilaterals Over Washington, Volumes I and II (1978-1980) with the late Antony C. Sutton.
Biography Information

---
Questions-Email to: tmajor@greytechs.com.
Place "ABC&quot in the subject line.

---
<! = = = August 28th, 2021 Meeting Meeting:
Our Last Meeting: August 28, 2021
Speaker:
Dave Hodges
The Common Sense Show
Freedom's Phoenix Article

---
Biography
The Common Sense Show features a wide variety of important topics that range from the loss of constitutional liberties, to the subsequent implementation of a police state under world governance, to exploring the limits of human potential.
The primary purpose of The Common Sense Show is to provide Americans with the tools necessary to reclaim both our individual and national sovereignty.
Download Video BIG FILE
---
<! = = = June 26th, 2021 Meeting Meeting:
Our meeting of June 26th, 2021
Speaker:
Dr. Phranq Tamburri

---
Biography
Dr. Tamburri is recognized as an authority within his specialty of prostate cancer assessment and treatment options. Despite never accepting one penny and insurance reimbursement since he graduated, his patient base, regardless, has been gratefully international. He remains adjunct professor of clinical urology at his alma mater, the SCNM university teaching next month his 20th year. However Dr. Tamburri firstly regards himself as a patriot. Hailing from Philadelphia, and raised by his grandparents who survived the great depression 1.0, he was engaged in politics, Austrian economics, and history before he could even vote. Currently he has cohosted the infamous "Trump report" discussion program on FREEDOMS PHOENIX podcast for the last 6 years.
---
<! = = = May 2021 Meeting > Meetings:
Our May Meeting was held on May 29th, 2021
Speaker:
Roxie Ooten
She will introduce "People's Rights". This organization provides means for defending our individual rights and teaches individuals how to help others who's rights may be in jeopardy. People's Rights Freedom's Phoenix Article <! = = = = = = Bottom of Page Section = = = = =>